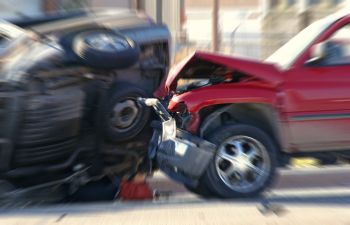 Happy St. Patrick's Day
This month, on the 17th of March, we will all be wearing green and drinking our green beer in honor of St. Patrick's' Day. The leprechaun plays an important role in the celebration. He is primarily a roguish trickster who is waiting to cause havoc wherever he goes.
"If you're frightened of leprechauns, the best thing to do is to get yourself a little leprechaun outfit and see how big they are. And then you'll go, 'Well I see. That's like bein' frightened of a hamster."  – Craig Ferguson
While St. Patrick's Day is based on folklore and fun, you don't want your reality to be the result of someone else's fun or negligence. If you suffer from an injury or accident, it's no joke! You will need legal experts to help you navigate how to get the appropriate justice you deserve.
If you or someone close to you has been hurt in an accident, you need a knowledgeable lawyer like Tom Rowsey to evaluate your claim to find out whether the law provides you with compensation for the harm you have suffered. He specializes in car, truck, motorcycle and pedestrian accidents. He also is an expert with medical malpractice, product defects and slips, trips and falls.
Tom Rowsey, Attorneys at Law serves clients throughout the Atlanta metropolitan area including the communities of Alpharetta, Marietta, Johns Creek, Sandy Springs, Milton and other areas in Fulton and Cobb Counties. Our work and reputation speaks for itself, as we have served the Metro area for 25 years. Call us today!
Posted on behalf of Rowsey & Stelter, Attorneys at Law
295 W Crossville Road,
Building 100, Suite 110,
Roswell, GA 30075
Phone: (770) 993-5317
Monday - Friday 9:00 AM – 5:00 PM
Saturday Closed