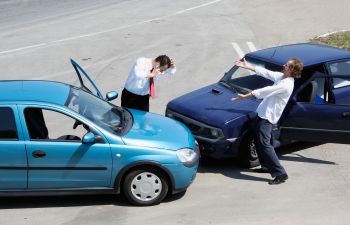 Hands Free For Auto Accident Prevention
How have you been doing with Georgia's new Hands Free Georgia Law (HB673) that went into effect July 1, 2018? It's been over 2 months, have you been able to break your bad habits of holding or supporting your cell phone while driving? It's a tough habit to break. If you somehow missed it, the new law states that holding or supporting, with any part of the body, a wireless telecommunication device or stand-alone electronic device. You can read more about what the new law bans and allows in this article in the AJC.
According to an article in the Augusta Chronicle "The law's intent is to save lives, said Katie Fallon, public information officer for the Governor's Office of Highway Safety. She said a total of 89 drivers were killed in Georgia due to distracted driving in 2016 and last year." Those numbers only apply to the distracted drivers that were killed. It does not include other motorists, passengers or pedestrians who may have died because of a distracted driver.
Thomas Rowsey, Attorneys at Law would like to offer you some tips on how to break your cellphone use while driving.
Develop a plan every time before you get behind the wheel. Make sure you have your GPS programmed and any calls or texts taken care of before you get on the road.
Eliminate any temptation to use your phone by not making it available to you while driving.
Silence notifications that can tempt you to want to look at your phone.
Have a 'designated texter' take care of your communication if you're driving.
Consider the damage that can be done if you choose to break the law, and let the weight of that inspire you to be hands free.
If you have been involved in a collision, call your trustworthy injury attorney, Thomas Rowsey. He will play a critical role in protecting your rights. He is your compassionate Roswell car accident lawyer. He will evaluate your case and guide you through each step of the legal process.
Posted on behalf of Rowsey & Stelter, Attorneys at Law
295 W Crossville Road,
Building 100, Suite 110,
Roswell, GA 30075
Phone: (770) 993-5317
Monday - Friday 9:00 AM – 5:00 PM
Saturday Closed