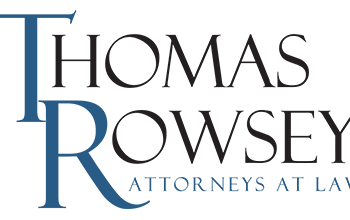 Georgia Family Law Versus Other States' Laws
When you experience a need for family law help it's important to consult with a lawyer who is an expert on your state's law. Tom Rowsey is an expert in family law in Georgia. Georgia's laws are unique to the state, just as each state has their own laws that mandate their ways of dealing with legal issues. For this reason, it's important to use a lawyer who is an expert in the law of the state that you reside.
Marriage and divorce are governed (and a court's decisions are constrained) by state law. The grounds on which a divorce may be granted vary from state to state as well. For example, filing a divorce based on "irreconcilable differences" is not available in the state of Virginia. Filing for a divorce on the basis of "irreconcilable differences" in Georgia is an option.
Clients may also think that they will automatically get half of everything in a divorce due to something called "community property". However, the law in Maryland does not require an automatic 50/50 division of assets in a divorce. In Georgia, marital property is divided between divorcing spouses equitably, which does not necessarily mean equally. The allocation may vary depending upon many factors.
For anyone thinking about marriage or divorce, it's important to take the time to see your attorney, like Tom Rowsey, prior to committing to a course of action. Don't assume you know Georgia state laws; come see the expert in your state's law.
Posted on behalf of Rowsey & Stelter, Attorneys at Law
295 W Crossville Road,
Building 100, Suite 110,
Roswell, GA 30075
Phone: (770) 993-5317
Monday - Friday 9:00 AM – 5:00 PM
Saturday Closed