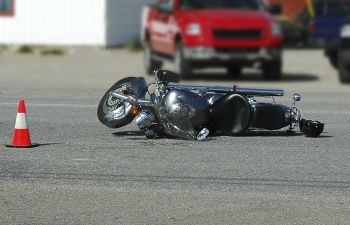 When you get into a serious accident on the road, your life may flash before your eyes. Once the smoke settles, you may need medical treatment. In many cases, a vehicle will suffer significant damage or be totaled. You may also need to take time away from work in order to recover.
Motor vehicle accident injuries can range from minor cuts and bruises to TBIs and spinal damage. In a worst case scenario, tragic loss of life leaves families grieving. Ultimately, there is broad scope for one or more individuals facing financial hardship on top of pain and suffering.
Medical Costs
If your injuries require medical attention, those bills can mount over time. It is important to keep records of doctor visits and any other treatment you receive. You should also keep receipts for over-the-counter medications and other out-of-pocket costs related to injuries.
Medical bills could represent the highest costs related to your accident. You may have a case for recouping some or all of these costs through a personal injury lawsuit. Rowsey & Stelter, Attorneys at Law in Roswell, GA can provide guidance and representation.
Loss of Earnings
Taking time off work or losing the ability to perform in your role can come at a cost. Both past and future earnings are considered in a personal injury claim against an at-fault individual or entity. An experienced Georgia personal injury lawyer can help you build a strong case for compensation.
Losing the ability to support your family is devastating. It may take you time to catch up on missed bills and other payments. If you have been injured in a motor vehicle accident and can't work, we recommend a consultation with one of our lawyers.
Damage to Personal Property
Your car may take the brunt of a collision, protecting you from serious injury. The resulting damage will take time and money to repair. If you were not responsible for the accident, you may have a case for claiming compensation from the at-fault party.
Call Rowsey & Stelter, Attorneys at Law today to discuss the circumstances of your motor vehicle accident in Georgia.
Posted on behalf of Rowsey & Stelter, Attorneys at Law
295 W Crossville Road,
Building 100, Suite 110,
Roswell, GA 30075
Phone: (770) 993-5317
Monday - Friday 9:00 AM – 5:00 PM
Saturday Closed