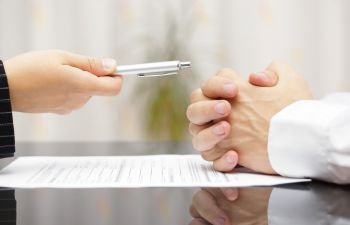 FAQ About Pension Plans And Divorce
If you are currently facing a divorce that involves complicated assets like pension plans, you need the experienced guidance of Thomas C. Rowsey to help assist you through the process. He will help you evaluate your options and help protect your financial future as well. He proudly serves individuals from communities in Georgia throughout Fulton, DeKalb, and Cobb Counties.
When it comes to pension plans and divorce, there are some frequently asked questions that we'd like to discuss to help you understand how it might affect you.
Is there one, set in stone, method of determining how much I will get?

The process for dividing pension plan assets is very subjective and each case is taken into consideration. In Georgia, marital assets are divided "equitably" between the spouses in divorce. Equitable does not mean, "equal" but "fair."

How is my pension plan viewed, as a whole, or only during the time of our marriage?

Your pension plan is viewed like your other properties. If your pension plan accrued during your marriage, then they are eligible for equal division. If your pension plan accrued before your marriage it will be considered separate property.

What is a QDRO?

A QDRO is a Qualified Domestic Relations Order. It is a legal order that is approved by the plan administrator that will split and change the ownership of a retirement plan in accordance with the final order.
When it's time to seek legal representation for your divorce, contact Thomas Rowsey, Attorneys at Law.
Posted on behalf of Rowsey & Stelter, Attorneys at Law
295 W Crossville Road,
Building 100, Suite 110,
Roswell, GA 30075
Phone: (770) 993-5317
Monday - Friday 9:00 AM – 5:00 PM
Saturday Closed