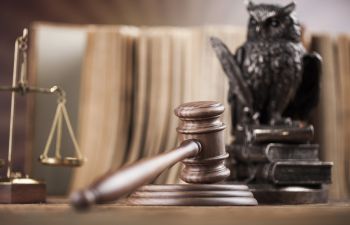 Evidence and the Personal Injury Trial
If your personal injury case is heading to trial, you will need to collect and exchange evidence with the other party. This is called the process of discovery and is considered the "fact-finding" stage before trial. Evidence in a personal injury trial can vary from medical records and bills to models or figurines that can demonstrate points of impact. The evidence may directly prove certain elements or indirectly support certain claims. The point of evidence in a personal injury trial is to provide support for your argument behind your claim. For example, if you were injured in an auto accident, you will want to provide evidence that supports your claim that the defendant hit you in his or her vehicle and did so unlawfully, negligently, recklessly, or intentionally. A police or crash report, witness statements, or pictures of your vehicles after the accident may be sufficient to prove this.
You will also need to provide documentation that can demonstrate the losses you sustained in the accident, such as medical bills and records attesting to your injuries. You must prove that the defendant's actions caused you actual harm and that you incurred costs as a result of that harm. Typical pieces of evidence that can prove this include medical records showing your injuries, corroborating statements from EMTs or officers that were at the scene of the crash, medical bills, and proof of loss of earnings. Similarly, the defendant can present evidence that he or she feels supports their defense. Evidence is a major component of any trial and thus is a very important part of your case.
Trial procedure laws prohibit certain pieces of information from being used as evidence. Your attorney will inform you of these things. For example, attorney-client communications cannot be used as evidence in a trial. Neither can attorney work products, such as notes and outlines. It is important to know what pieces of evidence can help your case, such as witness statements and medical records. Because different pieces of evidence may need to be preserved sooner rather than later, it is a good idea to begin thinking about trial evidence as soon as you can. Remember, the plaintiff has the burden of proving the defendant caused him or her harm and that that harm caused them to incur costs. Keep this in mind when gathering evidence during the initial stages of your case.
Are you in the Roswell area and have questions regarding evidence in your case? Thomas C. Rowsey, P.C. is experienced in personal injury law and will make sure you if you do go to trial that your evidence is compelling and supportive. Based in Roswell, GA, Thomas C. Rowsey Attorneys at Law serves those across the greater Atlanta metropolitan area including Roswell, Alpharetta, Marietta, Milton, Cumming, Dunwoody, Johns Creek and Sandy Springs. Contact our office today at (770) 993-5317 or fill out our online form to schedule a free consultation. Offering expert legal counsel in personal injury, criminal defense and family law, Thomas C. Rowsey Attorneys at Law are here to help.
Posted on behalf of Rowsey & Stelter, Attorneys at Law
295 W Crossville Road,
Building 100, Suite 110,
Roswell, GA 30075
Phone: (770) 993-5317
Monday - Friday 9:00 AM – 5:00 PM
Saturday Closed