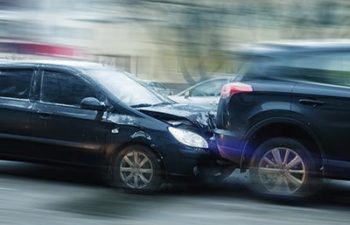 Winter can make driving conditions more hazardous in several ways. Every driver should take additional precautions to stay safe over the holidays by slowing down where possible and keeping a keen eye out for potential trouble spots. Atlanta roadways can become treacherous when winter weather arrives.
Darker Nights
It gets darker earlier and the sun rises later in the winter months. On the commute to and from work, make sure that your lights are adjusted accordingly. It is also important to pay due care and attention to surroundings when visibility is reduced.
Weather Conditions
Although icy roads are only an occasional issue in Atlanta, rain can create havoc. Drivers who are struggling to see the road ahead through a torrential downpour are more likely to get into an accident. Wet roads will also increase stop times, contributing to how quickly drivers will need to react to hazards.
Fallen Trees & Debris
Fallen trees and other debris are a recipe for disaster on Atlanta roads. Drivers are forced to swerve or take detours to avoid obstructions. Unless these alternative routes are officially created by road service departments, confusion can lead to serious accidents.
Holiday Partygoers
The number of partygoers driving under the influence of alcohol or drugs may increase over the many holidays that occur during the winter months. Drivers should also take added care to watch out for pedestrians stumbling into the road.
Animals Seeking Shelter
Animals that are caught out in harsh weather may dart across roads to seek shelter in wooded areas. Although animal crossing signs are scattered along many Atlanta roads where crossings are most likely to occur, drivers should remain vigilant at all times.
If you have been involved in a collision as the result of a winter hazard, you may have a case for compensation in Atlanta. Call the offices of Rowsey & Stelter to learn more today.
Posted on behalf of Rowsey & Stelter, Attorneys at Law
295 W Crossville Road,
Building 100, Suite 110,
Roswell, GA 30075
Phone: (770) 993-5317
Monday - Friday 9:00 AM – 5:00 PM
Saturday Closed