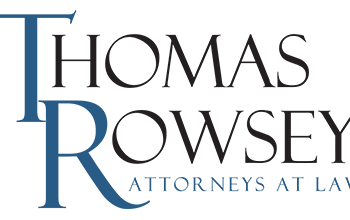 Do I Have to See a Doctor to File a Claim?
If you've been injured and are contemplating filing a personal injury claim, you may be wondering what warrants a personal injury claim and what you need to do first. If you feel your injuries are minor enough that they do not require medical attention, you may be thinking you don't have to go see a doctor. Even if you feel a doctor can't help you with your symptoms, or that your injuries are so minor that they don't require treatment, you would be doing your case a disservice if you abstained from medical treatment.
It is important to consider both your rights and obligations as a claimant in a personal injury claim. You have a right to be compensated for your losses by the liable party, but you have duties and responsibilities as well. The injured party holds the burden of proof in personal injury claims. You must be able to prove that the liable party caused you injury and that that injury caused you to sustain actual losses, financial or otherwise. Your pain and suffering are compensable in and of themselves, but you will need documentation from a healthcare provider to demonstrate them.
Even minor injuries can require long courses of treatment to fully heal. After any accident, it is a good idea to see a doctor as soon as you can. Imaging studies can reveal injuries that you weren't aware of and only a doctor can prescribe you a course of treatment. Treating your injuries to the fullest extent, or until you reach maximum medical improvement, is the only way to ensure you can be fairly compensated for your losses.
You will need medical records from your treatment providers as well as proof of costs incurred, such as medical bills and loss of wages, in order to have a valid personal injury claim. While you do not have to be seriously injured or undergo long courses of treatment to file a claim, your compensation will depend heavily upon the actual losses you sustained. The most credible way to demonstrate those losses is to have medical records and bills to submit to the insurance company.
If you are thinking about filing a personal injury claim, Thomas C. Rowsey, P.C. can help. Experienced in personal injury law, attorney Thomas C. Rowsey, P.C. serves those across the greater Atlanta metropolitan area who need assistance in handling their personal injury claims. Based in Roswell, GA, Thomas C. Rowsey Attorneys at Law serves those across the greater Atlanta metropolitan area including Roswell, Alpharetta, Marietta, Milton, Cumming, Dunwoody, Johns Creek and Sandy Springs. Contact our office today at (770) 993-5317 or fill out our online form to schedule a free consultation. Offering expert legal counsel in personal injury, criminal defense and family law, Thomas C. Rowsey Attorneys at Law are here to help.
Posted on behalf of Rowsey & Stelter, Attorneys at Law
295 W Crossville Road,
Building 100, Suite 110,
Roswell, GA 30075
Phone: (770) 993-5317
Monday - Friday 9:00 AM – 5:00 PM
Saturday Closed