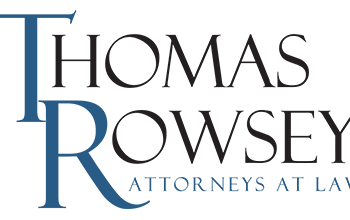 Do I Have to Be Seriously Injured to File a Personal Injury Claim?
Under Georgia state law, you are entitled to compensation for your losses if you are injured as a result of someone else's negligence, recklessness, or intentional behavior. Losses in a personal injury case typically include medical bills, loss of wages, and your pain and suffering. All these are compensable. Before you decide to not file a claim for what seem like minor injuries, keep in mind; those minor injuries could have effects that surface later on. Without getting medical treatment and an evaluation of your injuries, you will not know for sure the full extent of them.
It is not uncommon for people to think that they shouldn't file a personal injury claim for minor bruising and soreness after an auto accident. However, they may experience further symptoms down the road as a result of slight misalignments or minor soft tissue strains they aren't aware of initially. By that time, it may be too late to file a claim. You generally only have two years in which to file a claim for your injury. Minors have two years from their 18th birthday to file. After that time period has passed, called the statute of limitations, you not longer have a legal right to recovery.
The best thing you can do for yourself after an injury or accident is to seek medical treatment soon. Have a physician evaluate the extent of your injuries and follow their recommendations for treatment. Even very minor injuries can take months of therapy to fully heal, and without fully healing, these minor injuries can cause major problems down the road if you are injured again or experience some other stress to the injured area. For this reason, it is always prudent to treat your injuries to the extent that you can before you settle your claim.
If you were injured as a result of someone else's negligence, you can be compensated for your doctor's visit as well as any treatment required for your injuries. It is always a good idea to consult with an experienced Georgia personal injury attorney if you've been injured as a result of someone else's negligent behavior. An attorney can assess your case and advise you on your rights to recovery and the laws on personal injury claims in Georgia. Don't assume because your injuries seem minor that you aren't entitled to compensation. Your rights to compensation will depend on the facts and circumstances of the incident and who the liable party was, not how severe your injuries are.
If you are thinking about filing a personal injury claim, Thomas C. Rowsey, P.C. can help. Experienced in personal injury law, attorney Thomas C. Rowsey, P.C. serves those across the greater Atlanta metropolitan area who need assistance in handling their personal injury claims. Based in Roswell, GA, Thomas C. Rowsey Attorneys at Law serves those across the greater Atlanta metropolitan area including Roswell, Alpharetta, Marietta, Milton, Cumming, Dunwoody, Johns Creek and Sandy Springs. Contact our office today at (770) 993-5317 or fill out our online form to schedule a free consultation. Offering expert legal counsel in personal injury, criminal defense and family law, Thomas C. Rowsey Attorneys at Law are here to help.
Posted on behalf of Rowsey & Stelter, Attorneys at Law
295 W Crossville Road,
Building 100, Suite 110,
Roswell, GA 30075
Phone: (770) 993-5317
Monday - Friday 9:00 AM – 5:00 PM
Saturday Closed