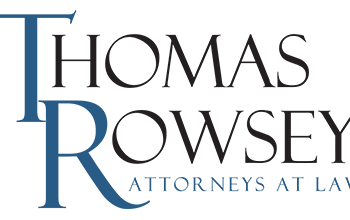 Do I Have to Accept the Insurance Company's Offer of Settlement?
Settling a personal injury claim often takes a series of negotiations to come to a point where both parties are satisfied and can agree on a settlement amount. If you've finished treating your injuries, compiled all your necessary documents, and submitted a demand for compensation, your next step is to wait while the insurance adjuster reviews your demand package. After they complete their review and investigation of the claim, they should submit a written offer of settlement along with their reasoning behind the offer.
This review process can take a few weeks. In the meantime, you may have mounting expenses to pay. Although you may be eager to accept payment so you can pay your medical expenses, you could be short selling yourself if you accept the first offer tendered. Insurance companies typically start with an offer on the lower end of the spectrum. This doesn't necessarily mean the offer is fair compensation for all your losses.
Don't panic if the insurance company's first offer is significantly lower than what you had asked for in your demand. They may pressure you to accept it, but take the time to heavily consider it before you agree to any amount. This is common practice in the insurance industry. While the insurance company may encourage you to accept the first offer, you are not obligated to do so. Once you accept it, you absolve the insurer from any further responsibility. Don't let them off the hook easy until you are sure you will be fairly compensated.
If you have been given an offer and you are not sure if it is fair or not, speak with an experienced Georgia personal injury attorney. A personal injury attorney should be able to advise you on whether the offer is reasonable or not, considering your losses. If it isn't, you may want to retain an attorney to submit a counter-demand for you. A well-crafted counter-demand may result in a higher settlement value. It could be well worth your time and effort to try to negotiate a higher amount, given the nature of the insurance settlement process. Remember, it is just an offer and you have the right to try to negotiate. You are entitled to compensation for your losses, both economic and non-economic, and often the insurance adjuster may not appreciate the full extent of your losses. This can result in a low first offer. Don't accept a low settlement; consult with a personal injury attorney to find out if your settlement is fair given your losses. He or she may be able to help you negotiate a higher settlement value.
Do you have questions or concerns about your personal injury settlement? Thomas C. Rowsey, P.C., experienced personal injury attorney, will advise you on your rights and help you settle your claim for full and fair compensation. Based in Roswell, GA, Thomas C. Rowsey Attorneys at Law serves those across the greater Atlanta metropolitan area including Roswell, Alpharetta, Marietta, Milton, Cumming, Dunwoody, Johns Creek and Sandy Springs. Contact our office today at (770) 993-5317 or fill out our online form to schedule a free consultation. Offering expert legal counsel in personal injury, criminal defense and family law, Thomas C. Rowsey Attorneys at Law are here to help.
Posted on behalf of Rowsey & Stelter, Attorneys at Law
295 W Crossville Road,
Building 100, Suite 110,
Roswell, GA 30075
Phone: (770) 993-5317
Monday - Friday 9:00 AM – 5:00 PM
Saturday Closed