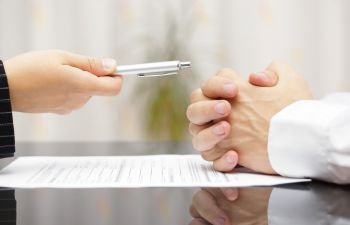 Divorce Mediation
Tom Rowsey Attorneys at Law is Atlanta's skilled attorney's office, skilled in guiding individuals through family law matters. Often times, clients come to us due to disagreements and not seeing eye-to-eye on matters concerning their families. One such matter than can be challenging to navigate during the process of divorce, and after the divorce is finalized, is that of the childrens' extracurricular activities.
Each parent has their own set of expectations as to which activities are reasonable and desired for their child. The differences often occur when one parent is passionate about a particular sport, music, art or other activity, and the other parent has a different priority or passion.
Another factor that causes disunity in extracurricular choices is that of finances. All of these activities cost money. Who will pay for what? And what happens when one parent does not agree with what activity the children should do, should they still be expected to pay?
A final consideration that is usually a large barrier for co-parenting is that of scheduling. If both parents are working, who should be required to drop-off and pick-up? A sacrifice of time and energy is required, and the question is often: "Are both parents pulling the weight of the parenting responsibilities equally?"
Tom Rowsey Attorneys at Law can help you navigate this process through divorce mediation. Mediation is a way for families to settle family matters such as childrens' activities in an alternate context to adversarial litigation in court. Call and book your divorce mediation with Thomas C.  Rowsey, Atlanta's knowledgeable family law lawyer.
Posted on behalf of Rowsey & Stelter, Attorneys at Law
295 W Crossville Road,
Building 100, Suite 110,
Roswell, GA 30075
Phone: (770) 993-5317
Monday - Friday 9:00 AM – 5:00 PM
Saturday Closed