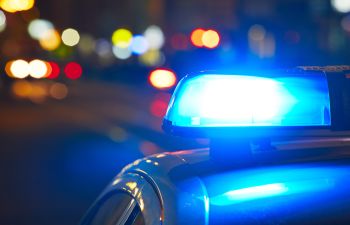 When the roads are quiet, it is easy for drivers to feel a false sense of safety. With no other cars around, night driving can be a relaxing experience. However, if a driver becomes too relaxed, it can lead to accidents.
Distracted driving is generally considered one of the most common causes of accidents on Georgia roads. There are multiple reasons that a driver may become distracted – all of which are arguably made worse when it is dark.
Distracted Driving Causes
With today's technological advancements, distractions are always close at hand. From cell phones to high-tech dashboards, drivers have plenty of options for taking their eyes off the road. Driving when tired is also a common distraction, when concentration and awareness levels are diminished.
When driving at night, the senses are already impacted by the dark. It is harder to spot potential hazards and drivers tend to feel less likely to get involved in an accident. All of these things combine to make distracted driving a more likely cause of collisions.
Drive Carefully at Night
One of the best ways for drivers to combat distractions at night is a change of perception. Instead of considering a night time drive safer, it is important to think about all the additional dangers from limited visibility. Even if you are always a careful driver, remember that the mindset of other drivers may differ.
Most DUI accidents also happen at night, which is, broadly speaking, the result of drivers consuming alcohol or other substances that affect control and awareness. As a conscientious driver, you could suffer serious injuries in a collision with another driver who has had too much to drink and shouldn't be behind the wheel.
If you have been injured in a car accident in Georgia and believe the other driver was not paying due care and attention, call the offices of Thomas Rowsey for a consultation today.
Posted on behalf of Rowsey & Stelter, Attorneys at Law
295 W Crossville Road,
Building 100, Suite 110,
Roswell, GA 30075
Phone: (770) 993-5317
Monday - Friday 9:00 AM – 5:00 PM
Saturday Closed