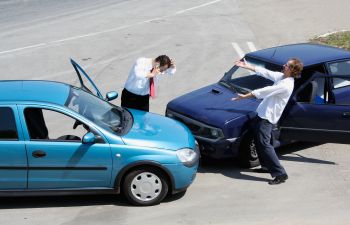 Those who are most likely to suffer from distracted driving are easily tempted. However, when the number of motor vehicle accidents linked to this potentially dangerous habit increase, it is cause for concern. The holiday season is one particular period when a greater number of drivers may exercise less caution on Georgia's roads due to additional distractions.
There is so much to think about when visiting family and friends for a festive catch-up. With gifts to source and purchase, you will likely spend more time traveling. It is also important to let your hosts know that you are enroute, or update on any delays caused by increased traffic. Trying to plan or execute these actions while driving may cause enough of a distraction to make you miss potential hazards.
Texting & Driving
A quick text to let friends or family know you are on your way is courteous – unless you are driving at the time. Texting takes your attention from the road, which could become a recipe for disaster on roads that are experiencing a hike in traffic because of holiday travel.
It is never a good idea to text while driving. However, more cars on the road increase the risk of that moment of distraction leading to a collision. A driver who is sending a message could hit a pedestrian or another vehicle, potentially causing injuries or fatalities.
Calling Family, Friends or Businesses
It is good manners to provide your hosts with an estimated time of arrival. Your hosts would rather you arrive safe, rather than getting another call to say you were involved in an accident. It is a better idea to set expectations of a planned ETA before leaving, emphasizing that delays may occur if traffic conditions are heavy.
If you are shopping for gifts for Christmas, calling the business or checking their website is a good way to get ahead of the game. These are tasks that are best completed from the comfort of your home. No discount is worth causing an accident, getting injured or causing injuries to others.
Stay safe this holiday season by avoiding distracted driving. If you have been injured in a collision and believe the other driver was at-fault, contact Rowsey & Stelter Attorneys at Law for a consultation in Georgia.
Posted on behalf of Rowsey & Stelter, Attorneys at Law
295 W Crossville Road,
Building 100, Suite 110,
Roswell, GA 30075
Phone: (770) 993-5317
Monday - Friday 9:00 AM – 5:00 PM
Saturday Closed