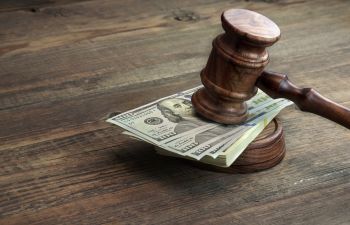 The term "criminal prosecution" brings to mind popular law enforcement television shows that highlight chasing drug runners, rapists and murderers. Few are aware of how prevalent white collar crimes can be, especially in a large metropolitan area like Atlanta, Georgia, and the surrounding environs, such as Roswell.
What are White Collar Crimes?
The term "white collar" denotes management positions that do not get their hands physically dirty. Such workers wear "white collar" shirts and ties to work; this is different from "blue collar" workers who often wear a work uniform and perform more manual or menial tasks. White collar crimes, then, are involving generally non-violent and financial-related wrongdoing. Some examples include:
Embezzlement
Tax evasion/fraud
Internet scams
Real estate scams
Insider stock trading
Bribery
Corruption
Securities fraud
Insurance fraud
Those charged with these crimes have access to records and financial data that "blue collar" workers do not enjoy. These crimes can involve businesses as well as individuals. White collar crimes can often bring even more serious consequences than some violent crimes due to their far-reaching consequences.
Seasoned Defense for White Collar Crimes
Attorney Thomas C. Rowsey in Roswell has over two decades of seasoned experience defending clients against while collar crime prosecution. This includes a vast knowledge of both federal and state laws that are often involved in these crimes. His methodical research and strategic measures for your defense can protect your privacy, property and person against undue attention or harassment.
When you are accused of a white collar crime, you can depend on Rowsey & Stelter, Attorneys at Law to protect your rights and provide solid, professional legal representation throughout the case. We have the resources, knowledge and experience to mount a solid, spirited defense to give you the best chance possible of defeating any charges levied against you.
Call us today at 770-993-5317 to protect your reputation and your future when accused of a white collar crime.
Posted on behalf of Rowsey & Stelter, Attorneys at Law
295 W Crossville Road,
Building 100, Suite 110,
Roswell, GA 30075
Phone: (770) 993-5317
Monday - Friday 9:00 AM – 5:00 PM
Saturday Closed