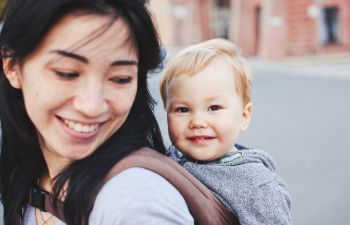 Custody arrangements should suit both parents and guarantee the well-being of any children. It can take considerable negotiation, compromising and potential legal intervention to come to agreements. However, kids will ultimately benefit from the efforts of any adult parties involved.
If you, an ex-partner or spouse experiences a change of circumstances, it could impact any custody arrangements. This is not necessarily an unwelcome development and may, in fact, enrich the lives of children. Where reasonable adjustments to a current arrangement are requested, it helps to make the process as painless as possible.
Career Changes
Career-related changes are one of the most common triggers for a requested adjustment to a custody arrangement. If either parent starts a new job with different hours, revisiting agreed-upon schedules is not unusual.
While being accommodating shows maturity and is often in the best interest of children, adults also deserve fair treatment. Discussing these issues openly and establishing boundaries early on can avoid any confusion. A one-sided arrangement creates more losers than winners.
Moving Home
If one party to a custody arrangement decides to move home, you may need to amend a custody arrangement that has provisions based on location. There is also the risk that travel time will make it impossible for a parent to meet previous commitments.
In many cases, moving home can result in the need to completely rethink custody arrangements. Relocating within the same neighborhood is unlikely to cause any issues. However, relocating out-of-state or to another country could mean having to completely rethink how custody is shared.
Change in Circumstances
It is important to note that all relevant changes of circumstances are considered under the law when it comes to a legal arrangement. That does not mean you will achieve your desired outcome. It simply means that if you pursue recourse through legal channels, all arguments are considered according to whether they have merit or not.
If you are currently engaging in conversation with an ex-partner or spouse about amending a custody arrangement, seek legal advice. Rowsey & Stelter, Attorneys at Law can provide advice and representative services in Roswell, GA, today.
Posted on behalf of Rowsey & Stelter, Attorneys at Law
295 W Crossville Road,
Building 100, Suite 110,
Roswell, GA 30075
Phone: (770) 993-5317
Monday - Friday 9:00 AM – 5:00 PM
Saturday Closed