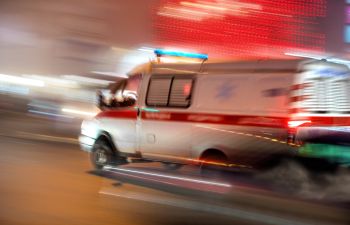 Losing a loved one in an accident results in immeasurable pain for those left behind. Unfortunately, in many cases, a nightmare scenario is made worse when it is discovered that the accident was avoidable. If the negligence of an individual or entity is liable for the death of your family member, you may seek compensation through a civil lawsuit.
Wrongful acts that are intentional, negligent or reckless can lead to fatalities. This may result in family members bringing a wrongful death claim against the liable party. However, wrongful death cases are often complex. Therefore, it is important to consult with an experienced Atlanta attorney if you believe your loved one's death was avoidable.
Car Accidents
Wrongful death lawsuits can arise from car accidents. If a driver causes the death of one or more individuals through intentional or negligent acts, qualifying family members may wish to pursue compensation. There are several factors that Rowsey & Stelter, Attorneys at Law, will seek to identify to support your claim.
Medical Malpractice
Medical malpractice can harm patients, including negligent acts that lead to fatalities. This is a very broad area of law, encompassing all branches of medical treatment. Experts are often brought in as part of a defense strategy to dispute medical malpractice. When you or a loved one are harmed by medical malpractice, you need a strong attorney to represent you against deep-pocket lawyers.
Premise Liability
Property and business owners have certain responsibilities when it comes to the safety of patrons. If hazards are avoidable and result in injury or death, you may have a case for holding a responsible individual or entity liable for the harm caused to you or a family member.
Work-Related Injury & Death
Every day, Atlanta residents go to work with a reasonable expectation of safety. However, if a loved one was killed while on the job, we understand the pain and suffering you must now endure. While money cannot turn back the clock, financial support can help you cover associated costs such as medical bills, a funeral, and childcare.
Call Rowsey & Stelter, Attorneys at Law, if you believe that a spouse, child, or other valued family member died due to negligence. Our compassionate team is ready to represent you in Atlanta.
Posted on behalf of Rowsey & Stelter, Attorneys at Law
295 W Crossville Road,
Building 100, Suite 110,
Roswell, GA 30075
Phone: (770) 993-5317
Monday - Friday 9:00 AM – 5:00 PM
Saturday Closed