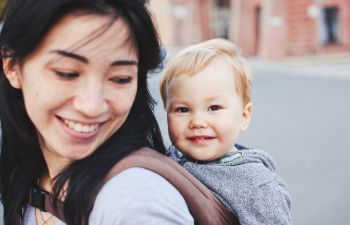 Celebrating Step-Mothers On Mother's Day
"I didn't give you the gift of life but life gave me the gift of you."
Sunday, May 13th,  mothers all over the United States will be honored for their special role in the lives of children. It's a special time for children to reflect upon all of the wonderful things about their mom. Have you decided how you will honor your mom this year?
Perhaps your mother is a stepmother who has a particularly special place in your life. Step parenting can be such a great gift to both the parent and the child. Knowing that you were chosen as a child is a deeply meaningful commitment made to you.
If you're considering adopting a stepchild during this season, why not contact a family law lawyer to help you understand the advantages and potential risks of this decision? Thomas C. Rowsey is a family law lawyer. He has guided individuals in Atlanta and the surrounding area through this very important process, while explaining the steps you need to follow if you pursue it. While you may consider that your love for your spouse's child is enough and legal adoption may not be necessary, there are many legal and emotional reasons why you may want to take the formal step of adoption.
Attorney Thomas C. Rowsey is skilled in advising Atlanta residents on adoption, as well as a full range of family law matters. Contact our office to set up a free consultation.
"Step parents are not around to replace a biological parent, rather to augment a child's life experience." –Azriel Johnson
Posted on behalf of Rowsey & Stelter, Attorneys at Law
295 W Crossville Road,
Building 100, Suite 110,
Roswell, GA 30075
Phone: (770) 993-5317
Monday - Friday 9:00 AM – 5:00 PM
Saturday Closed