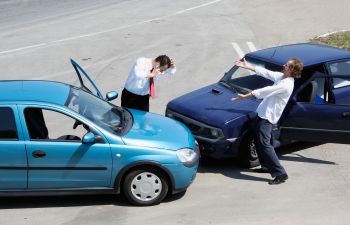 The hot weather in Georgia can do a number on your vehicle. Proactive car maintenance is one of the best ways to beat the heat. There are a number of steps you can take to protect yourself, your passengers and your vehicle in extreme summer weather.
Checking Fluids
You likely ensure that your family is sufficiently hydrated during the summer. Car maintenance should involve the same approach. Checking the fluids in your vehicle regularly will help ensure that you never get caught out on the side of the road in the scorching heat.
Regular car maintenance should include checking:
Coolant, which helps to prevent a vehicle from overheating
Transmission fluid
Motor oil
Power-steering fluid
Brake fluid
Windshield wiper fluid
If you know your way around a car, checking belts and hoses is also a part of proactive car maintenance. If not, make sure to have your car regularly serviced by a professional mechanic. Hoses and belts are particularly susceptible to damage caused by extreme heat.
Switch Out Your Battery
A depleted and overused battery can suffer problems in hot conditions. You can have your battery tested to determine condition and lifespan. If the battery needs replaced, don't pass up on the opportunity. The cost of replacement is much less than that of repairs for a breakdown at the side of the road.
Tire Pressure
When you visit the gas station, take the time to check your tire pressure. A blowout can occur due to tires expanding in the heat. If your tires are at the right pressure, this risk is greatly reduced. Simple car maintenance checks such as monitoring tire pressure can also save lives.
If you have been involved in a motor vehicle accident in Atlanta, Georgia, or surrounding areas, reach out to Rowsey & Stelter, Attorneys at Law today for a personal injury consultation.
Posted on behalf of Rowsey & Stelter, Attorneys at Law
295 W Crossville Road,
Building 100, Suite 110,
Roswell, GA 30075
Phone: (770) 993-5317
Monday - Friday 9:00 AM – 5:00 PM
Saturday Closed