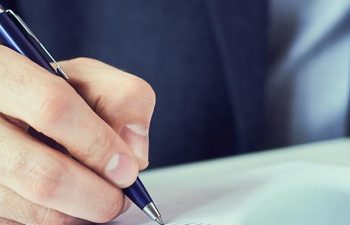 Can I Get Alimony if We Separate?
Although divorce is quite common today, it isn't always the right choice for every family. Divorce can go against religious beliefs and family values. It can also rob spouses of benefits they greatly need, such as health and life insurance. Some people choose to separate rather than divorce to respect their faith, values, morals, or to ensure their spouse gets the benefits he or she deserves.
In Georgia, you can file a complaint for separate maintenance. This action grants the spouse certain rights and protections that they would have received in a divorce without having to actually file for a divorce. Separate maintenance can provide you with alimony. Your complaint for separate maintenance can also address such issues as custody and visitation. You can request alimony if you and your spouse are separated and you file a complaint for separate maintenance. You and your spouse must meet the legal definition of separation in order for your request to be granted.
A couple is legally separated if they consider themselves to be actually separated and if they are no longer engaging in marital relations. You also must not have a pending divorce action. If you do, you may be able to get temporary alimony while the divorce is pending. Just because a separation preserves your marriage doesn't mean it won't be any easier than a divorce. It often includes many of the issues a divorce does, and can even be converted into a separation agreement should you later decide to file for divorce.
A complaint for separate maintenance is a complex legal action. Consult with an experienced Georgia family law attorney if you have questions about separate maintenance. You may need an attorney to help ensure the court will grant your separate maintenance request even if you and your spouse can draft a settlement agreement over the terms of the separate maintenance on your own. If you and your spouse cannot agree on the terms, you may need to have an attorney assist you with your complaint.
Are you contemplating separation and have questions about separate maintenance? Thomas C. Rowsey, P.C. is experienced in family law and can help you file a complaint for separate maintenance. Based in Roswell, GA, Thomas C. Rowsey Attorneys at Law serves those across the greater Atlanta metropolitan area including Roswell, Alpharetta, Marietta, Milton, Cumming, Dunwoody, Johns Creek and Sandy Springs. Contact our office today at (770) 993-5317 or fill out our online form to schedule a free consultation. Offering expert legal counsel in personal injury, criminal defense and family law, Thomas Rowsey, Attorneys at Law are here to help.
Posted on behalf of Rowsey & Stelter, Attorneys at Law
295 W Crossville Road,
Building 100, Suite 110,
Roswell, GA 30075
Phone: (770) 993-5317
Monday - Friday 9:00 AM – 5:00 PM
Saturday Closed