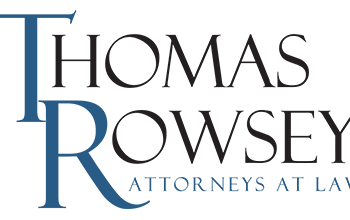 Can I Contest a DUI License Suspension?
There are many penalties for getting a Georgia DUI. Among these penalties, the DUI license suspension is often the most dreaded. The Georgia Department of Driver Services, or the DDS, may automatically suspend your driving privileges if you are arrested for a DUI. This is called an administrative suspension and is handled separately from your criminal charge, which may come with its own license suspension.
Many people might not realize that you can challenge this administrative suspension by requesting a hearing through the DDS; however, there are strict requirements to do so. You have ten business days from the date on your temporary license and notice of suspension with which to request an administrative hearing. At the hearing, you have the opportunity to contest the suspension. This is different than contesting your criminal charge; this hearing only pertains to the action the DDS will take against your driving privileges.
Your case will be heard by a different judge and a different court than your criminal proceedings. Both hearings, however, will rely on the police report for the facts of your case. You must successfully challenge these facts and demonstrate that the license suspension is unlawful to prevail at your DDS administrative hearing. To request a hearing, you will need to send a request letter along with a filing fee to the DDS. This letter has the power to delay your license suspension period from commencing. If you miss the deadline or your letter somehow is not received by the DDS, you will not be granted a hearing and your license suspension period will commence after your 30-day temporary driving permit expires. The license suspension may be rescinded if you prevail at your hearing. An experienced Georgia DUI defense attorney can help you request a hearing and may be able to appear for you at the hearing. He or she will also know how to challenge the facts against you. If you lose your hearing, the suspension will go into effect after your 30-day temporary permit has expired as it normally would.
Are you facing DUI charges and have concerns about your driving privileges? Thomas C. Rowsey, P.C., experienced criminal defense attorney, can assist you with contesting your administrative suspension to get you back on the road as soon as possible. Based in Roswell, GA, Thomas C. Rowsey Attorneys at Law serves those across the greater Atlanta metropolitan area including Roswell, Alpharetta, Marietta, Milton, Cumming, Dunwoody, Johns Creek and Sandy Springs. Contact our office today at (770) 993-5317 or fill out our online form to schedule a free consultation. Offering expert legal counsel in personal injury, criminal defense and family law, Thomas Rowsey, Attorneys at Law are here to help.
Posted on behalf of Rowsey & Stelter, Attorneys at Law
295 W Crossville Road,
Building 100, Suite 110,
Roswell, GA 30075
Phone: (770) 993-5317
Monday - Friday 9:00 AM – 5:00 PM
Saturday Closed