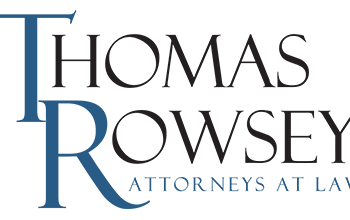 Can I Change My Name in My Divorce?
If you are getting a divorce, you will have a number of pressing issues you will have to decide on, such as where your child will live and who gets the family home. Among these is the issue of restoring your former name. Many women choose to resume using their former or maiden name after they get a divorce.
You can request that your maiden name or the name you carried before your recent marriage be restored as part of your divorce. You should request your name be changed in your initial petition or complaint for divorce along with any other requests you are making. Your request for your name change must also be included in your final divorce decree. Your attorney can include the necessary language when drafting your final divorce papers. The name change goes into effect once your divorce is finalized.
It is important to note that this is only the first step of the name change process. Changing your name in your divorce proceeding is relatively simple, but you will still need to notify entities such as the Social Security Administration and the Department of Driver Services to receive new identification cards. Changing your name is a big decision. You should consider how the name change will affect your life going forward. Some people wait until they are done with divorce proceedings before deciding.
You can petition for a name change at any point after your divorce if you need more time to consider it. To do so, you must file certain name change forms, which may vary in part from court to court. This process won't be as easy as incorporating it into your divorce action and it requires you pay a separate fee, so you may need the assistance of an attorney. The judge can deny your petition for a name change, so make sure you fill out all the required forms correctly.
Consult with an experienced Georgia family law attorney if you have questions about changing your name. Your final divorce decree needs to address your name change in order for it to be legal. Otherwise, you will need to petition for a name change, which can be a complicated process.
Are you in the Roswell, GA area and have questions about divorce? Thomas C. Rowsey, P.C. is experienced in family law and can help you navigate the Georgia divorce process, making sure all your legal needs are met. Based in Roswell, GA, Thomas C. Rowsey Attorneys at Law serves those across the greater Atlanta metropolitan area including Roswell, Alpharetta, Marietta, Milton, Cumming, Dunwoody, Johns Creek and Sandy Springs. Contact our office today at (770) 993-5317 or fill out our online form to schedule a free consultation. Offering expert legal counsel in personal injury, criminal defense and family law, Thomas C. Rowsey Attorneys at Law are here to help.
Posted on behalf of Rowsey & Stelter, Attorneys at Law
295 W Crossville Road,
Building 100, Suite 110,
Roswell, GA 30075
Phone: (770) 993-5317
Monday - Friday 9:00 AM – 5:00 PM
Saturday Closed