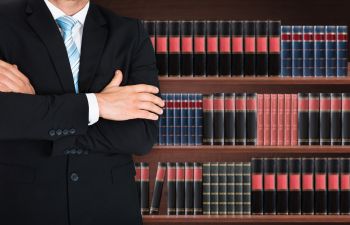 Can I Be Compensated for a Vacation Missed Due to Hospitalization?
As part of a personal injury lawsuit or insurance claim against a liable party, you are entitled to seek damages to compensate you for the full extent of your losses as a result of that injury. Often, these include economic damages, such as medical bills and lost wages, as well as non-economic damages, also called pain and suffering. Other economic damages indirectly incurred as a result of your injury, such as activities missed while you were incapacitated from your injuries you had already paid for, may be compensated for in certain cases. If you were not able to exercise your vacation days as a result of your injuries, you may be able to claim those as lost wages. Being compensated for prepaid airfare or hotel stays, that you cannot be issued a refund for, may be more of a challenge when dealing with some insurance companies, as it may be hard to demonstrate you suffered those losses as a result of the action or inaction of the liable party. If you were able to go on your vacation, despite being injured, but were limited in what you could do, you can be compensated for this as part of your non-economic damages, or pain and suffering.
Pain and suffering is a standard industry term used to encompass the physical, emotional and psychological distress inflicted upon you by the accident or injury. There is no standard formula for figuring out how much your non-economic damages will be. However, they reflect, in part, the total sum of economic damages to the extent that the medical treatment and other ordeals you went through as a result of the accident or injury all came at a cost of time, inconvenience and distress. Missing out on enjoying your vacation due to an injury is a missed experience and it may have even caused you physical pain if you had to travel before being fully healed. These factors can be taken into consideration when determining your non-economic damages however, in most cases it will be an insurance adjuster or a jury who will decide how much you should be awarded. Personal injury cases can be complex, especially if you are seeking compensation beyond direct medical costs. Consult with an experienced Georgia personal injury attorney if you are seeking compensation for a missed vacation.
Are you in need of a personal injury attorney? Thomas C. Rowsey, P.C. is experienced in personal injury matters and will work hard for your right to fair compensation. Based in Roswell, GA, Thomas C. Rowsey Attorneys at Law serves those across the greater Atlanta metropolitan area including Roswell, Alpharetta, Marietta, Milton, Dunwoody, Cumming, Johns Creek and Sandy Springs. Contact our office today at (770) 993-5317 or fill out our online form to schedule a free consultation. Offering expert legal counsel in personal injury, criminal defense and family law, Thomas C. Rowsey Attorneys at Law are here to help.
Posted on behalf of Rowsey & Stelter, Attorneys at Law
295 W Crossville Road,
Building 100, Suite 110,
Roswell, GA 30075
Phone: (770) 993-5317
Monday - Friday 9:00 AM – 5:00 PM
Saturday Closed