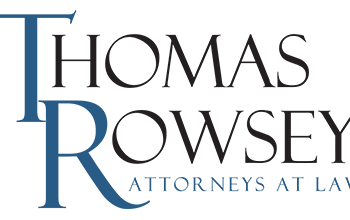 Can an Attorney Help Me Get My Medical Bills Paid?
Paying your medical bills after an injury or accident can pose some challenges. If you were injured as a result of someone else's negligence, you are eligible to be compensated for your medical bills. However, your compensation will come in the form of one lump sum in your settlement, and you won't see this money until after you have finished treating your injuries. Before settlement, you will have to make other arrangements to pay your medical bills. If you have health insurance, your health insurer can pick up the tab, but they may be entitled to reimbursement once you settle your claim.
Even if you have health insurance, you will be responsible for co-pays, prescriptions, and other out of pocket healthcare costs. If you don't have health insurance coverage or are faced with significant out of pocket costs, you may find yourself struggling to pay your medical bills. Your bills could go to collections if they go unpaid, even if you have a personal injury claim open. This is an unfortunate, yet not uncommon, position for claimants to be in.   Speak with an attorney if you have questions or concerns about paying your medical bills while your personal injury case is pending. An attorney can assess your case and inform you on any options or resources you may have to pay your medical bills in the meantime. An attorney may be able to get your healthcare providers to hold off on billing you or sending your bills to collections by placing a lien against your settlement proceeds. A lien is a claim of financial interest in your case. A lien entitles the service provider to payment when you settle.
If you were involved in an auto accident, you may have medical payments, or med-pay coverage on your policy. Med-pay coverage will pay the immediate out of pocket medical expenses for you and any covered passengers, up to your policy coverage limits. Med-pay is not a required coverage under Georgia state law, so review your insurance declarations page to determine if you have this type of coverage. If you have questions about how med-pay coverage works, you can contact your insurer or speak with a personal injury attorney.
Have you been injured and have questions about paying your medical bills? Thomas C. Rowsey, P.C. is experienced in personal injury matters and will work hard to ensure an expeditious resolution of your case so you can pay your bills and move on with your life. Based in Roswell, GA, Thomas C. Rowsey Attorneys at Law serves those across the greater Atlanta metropolitan area including Roswell, Alpharetta, Marietta, Milton, Cumming, Dunwoody, Johns Creek and Sandy Springs. Contact our office today at (770) 993-5317 or fill out our online form to schedule a free consultation. Offering expert legal counsel in personal injury, criminal defense and family law, Thomas C. Rowsey Attorneys at Law are here to help.
Posted on behalf of Rowsey & Stelter, Attorneys at Law
295 W Crossville Road,
Building 100, Suite 110,
Roswell, GA 30075
Phone: (770) 993-5317
Monday - Friday 9:00 AM – 5:00 PM
Saturday Closed