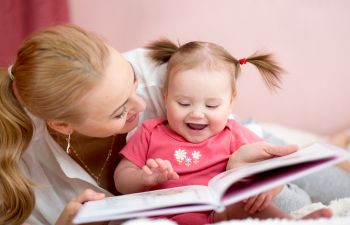 If you are going through a divorce or navigating guardianship of a minor, there are plenty of legal obstacles to consider. Perhaps most important is the "best interests of the child" policy that is adopted in Georgia and will certainly apply in these cases.
The principles of best interest of the child are subjective, in that this standard does not necessarily take into account what parents think is right. With that said, a court will base any decision on other factors that are considered legally sound.
Divorce & Child Custody
In an ideal world, parents will share equal custody and responsibility for the upbringing of children. However, a Georgia court may decide that this is not in the best interest of the minors. There are countless potential considerations which may influence custody decisions, so you should consider consulting with a family law attorney.
The two main types of custody of a minor in Georgia are physical and legal custody. The parent or party who has physical custody provides a primary home for the child. A legal parent or guardian can still make major decisions; however, when legal or physical custody is shared, the assigned primary custodial parent or guardian must consent to any such decisions.
Navigating Child Custody
Child custody cases can take on legal complexities which can cause confusion for parents or guardians. Each situation is unique, so it is important to understand that the outcome of your case may not reflect what you have heard from family or friends who have navigated the process.
To protect the best interests of your child, consulting with an experienced lawyer is recommended. At Rowsey & Stelter, we offer compassion and understanding when supporting clients through family law matters. The court has the final say but you can make your voice heard with guidance and representation from our experienced legal team.
Act now to protect the best interests of your child if you have split from a partner or spouse. Rowsey & Stelter can provide consultation when you call us at (770) 993-5317, or use our online form to schedule a consultation.
Posted on behalf of Rowsey & Stelter, Attorneys at Law
295 W Crossville Road,
Building 100, Suite 110,
Roswell, GA 30075
Phone: (770) 993-5317
Monday - Friday 9:00 AM – 5:00 PM
Saturday Closed