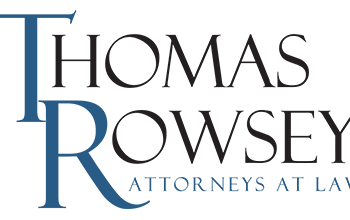 Answering Your DUI Questions
Many questions surround the topic of DUI. At Tom Rowsey Attorneys at Law, we offer DUI defense. We have extensive experience representing our Georgia clients in defending and beating DUI charges. We are often asked some common questions about DUI that we will address in this blog.
How does a DUI charge affect me?

A DUI is considered a misdemeanor or felony crime. If you are convicted, it can impact your criminal record, driving privileges, employment eligibility, reputation and relationships.

What will happen after your arrest for DUI?

After your arrest you need to appear before a judge for something called an arraignment. This is when you appear in court and given a formal charge and you will be asked to respond to the charge by entering a plea (not guilty or guilty).

How does Blood Alcohol Level (BAC) affect my charges?

Having a BAC higher than 0.12% will give you a very poor chance of winning when you are on trial. In all states 0.08% blood alcohol level will lead to a conviction. If you were less than 0.08% your chances of beating charges for drunk driving are better.

Do I need a defense attorney when facing DUI charges?

Yes! A skilled defense attorney like Tom Rowsey will be able to cross-examine the prosecutor's charges. Whether you'd choose a plea bargain or you want to take your case to trial, you should consider having a defense attorney to represent you. The attorneys at Thomas C. Rowsey have extensive experience litigating and appealing cases of DUI in the state of Georgia.
Posted on behalf of Rowsey & Stelter, Attorneys at Law
295 W Crossville Road,
Building 100, Suite 110,
Roswell, GA 30075
Phone: (770) 993-5317
Monday - Friday 9:00 AM – 5:00 PM
Saturday Closed