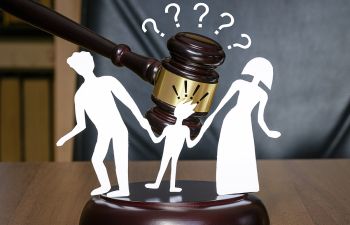 The holiday season is meant to be one of joy and celebration. Navigating Thanksgiving and Christmas can be challenging after a divorce. If this is your first divorce, you may discover situations, circumstances and emotions you may not expect. Here are three tips to help you handle the holidays after a divorce.
Prepare for Complex Emotions from Your Children
The change in family dynamics after a divorce can give rise to complex emotions in your children. Family get-togethers are now split in two and younger children may not understand what is going on. Each one of your children may experience a different reaction. Give your children a safe space to express feelings of anger and sadness. This can help them process and heal from the difficult changes.
Establish Cordial Co-Parenting Plans
Navigating holiday plans with your ex-spouse can be made easier by establishing cordial interactions and boundaries. Ask about any extended family plans ahead of time so you can co-parent in a healthy way. If you are unable to agree on how to split holiday time, you may want to consult with a mediator or experienced divorce attorney.
Create New Holiday Traditions
Before the divorce, you may have established holiday traditions with your children and your spouse. You may no longer be able to spend that time together with the breakup. To help you and your children move forward, you may want to consider creating new holiday traditions. Not only does this help continue making positive memories, you are also showing your children how to move forward in creating a new life. You can also create a new twist on old traditions to give your children something exciting to look forward to and relax.
Legal Divorce Guidance for the Holiday Season
Dealing with a divorce can be a challenging experience, especially during the holiday season. The myriad of emotions can make navigating family plans in a healthy way hard for you, your ex-spouse and your children. The law office of Rowsey & Stelter, Attorneys at Law can help you with legal guidance and representation for all your family law matters. Request a consultation to discuss your situation today.
Posted on behalf of Rowsey & Stelter, Attorneys at Law
295 W Crossville Road,
Building 100, Suite 110,
Roswell, GA 30075
Phone: (770) 993-5317
Monday - Friday 9:00 AM – 5:00 PM
Saturday Closed