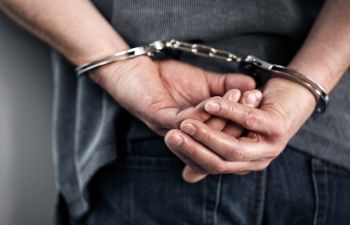 If you're facing criminal charges, you may want to consider hiring a criminal defense attorney to get you out of trouble. Hiring a lawyer can mean the difference between having freedom or spending several years in jail. How do you find the right criminal defense attorney  for your case? Here are three tips for choosing a criminal defense attorney in Georgia.
Understand the Nature of Your Criminal Case
Each criminal attorney specializes in specific types of criminal cases. To hire the right attorney, you need to understand the nature of your criminal case so you can choose the right one. You want to pick the lawyer based on the charges. For example, a drug possession charge requires the experience of a drug crime attorney. Fraud charges would need the assistance of a criminal fraud lawyer.

Make a List of Potential Criminal Defense Attorneys
When choosing a criminal defense attorney, you may want to make a list of five lawyers you may potentially hire. To find lawyers to add to your list, you can get recommendations from family and friends. You can also research online local lawyers in your area.
Check Licensing and Criminal Defense Record
Before hiring a criminal defense attorney, it's important to make sure they are licensed and have a case record of experience with your criminal charge. Examine their credentials and previous case records to help you narrow down your choice. You can do this by checking out their websites or asking them directly. Double check your state's bar association for licensing information.
Get Criminal Defense Legal Assistance Today
Facing a criminal charge is a serious matter. It's important to have the best legal representation you can get. Hiring the best criminal defense attorney can make a difference when it comes to your freedom. Thomas Rowsey is a licensed and powerful litigator who will advocate for you from start to finish in your criminal defense case. Call today to set up an initial consultation.
Posted on behalf of Rowsey & Stelter, Attorneys at Law
295 W Crossville Road,
Building 100, Suite 110,
Roswell, GA 30075
Phone: (770) 993-5317
Monday - Friday 9:00 AM – 5:00 PM
Saturday Closed